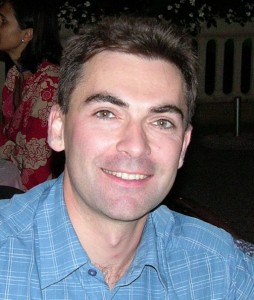 My research interests focus on basic fundamental questions of microglia biology and developing novel microglia-targeting therapies. One of the important new areas in neuroimmunology is the emerging field of the innate immune system and the interface between resident microglia and the peripheral innate immune system. One of the most ambitious projects of my studies and a major problem of the last century is to identify unique signature of microglia. We have identified a unique microglial signature in both rodents and human that allowed us to genetically and molecularly characterize resident microglia in the CNS and distinguish them from peripheral monocytes/macrophages that infiltrate the brain. Our novel tools and therapeutic approaches are broadly applicable to many neurological diseases such as Multiple sclerosis, Amyotrophic lateral sclerosis and Alzheimer's disease that currently lack available therapy. I believe our new discoveries will open an entirely new area in understanding the biology of microglia and how it relates to diseases of the nervous system. Specific areas of my studies include the following:
1) Identification of a unique gene/miRNA microglial signature that will be used to investigate the CNS under normal and diseased conditions.
2) Creation of transgenic mouse models that will allow scientists: (i) to specifically and conditionally ablate resident microglia in the CNS without affecting peripheral monocytes and (ii) to specifically knockdown any gene of interest in resident microglia.
3) Identification of novel targets in both resident microglia and recruited monocytes that can serve as drug targets for therapy.
I have been successful in establishing collaborations with a large number of both basic and clinical scientists who have expressed enthusiasm for the novel microglial antibodies and unique microglial signature that we have been able to identify. This supports my belief that my microglial investigations have the potential to impact our understanding and treatment of a variety of neurological diseases.